Are you buying or selling a principal residence, vacation home, or rental property?
Be sure you are getting all the tax savings you deserve.
Download this free tip sheet today!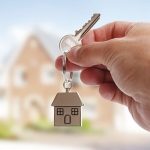 You'll learn about the most common tax savings opportunities including:
6 deductions that may save you taxes when purchasing a home
5 deductions or exclusions you may be able to take when selling a home
4 ways to save taxes when purchasing a rental property
4 tax saving strategies when selling a rental property
Don't buy or sell without knowing about these tax saving opportunities - you'll be leaving money on the table.
Fill out the form and click "Submit" now to discover tax saving opportunities!
Your privacy is very important to us. We will never sell or rent your contact information to others.