The KRS CPAs Guide to Business Valuation is an excellent primer for the complex process of valuation.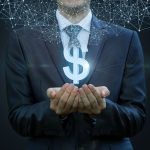 You may need to determine the value of your business for many reasons, such as if you plan to sell it or leave it to family members.
Business plans and agreements, divorce proceedings, and estate taxes are among the other reasons you may need to evaluate the fair market value of your business.
This guide will bring you up to speed on some of the basics of business valuation, then provide you with additional insights into key factors to a valuation such as risk and cash flow.
You'll learn how to increase the value of your business and how goodwill impacts its valuation. You'll also learn important considerations for buying or selling a business.
Complete the form at right to get your free copy of the KRS CPAs Business Valuation Guide eBook.
Your privacy is very important to us. We will never sell or rent your contact information to others.