Learn what you need to know to set up your small business finances the right way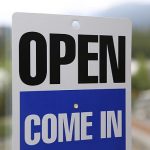 As a new business owner, you wear many hats, so the quicker you can learn the financial basics, the sooner you can focus on building the company you've always envisioned.
Download this free checklist today and you'l find out what you must know when starting a business, including:
Should your firm be an LLC? S-Corp? Partnership? Get the scoop on business structure basics.
How to track your expenses and day-to-day transactions so you have an accurate picture of financial health.
Should you use cash or accrual-basis accounting? Find out which is right for your business.
How business structure affects your tax responsibilities and which taxes your company will have to pay.
You have a lot to learn to keep your business finances healthy and on track. Get off to a good start by downloading this checklist today.
Your privacy is very important to us. We will never sell or rent your contact information to others.